Enquiry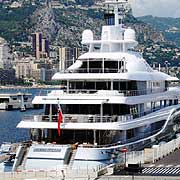 EFFICIENT DECK HAND (EDH)
A certificate of successful completion of an Efficient Deck Hand (EDH) Course is a requirement for the MCA Yacht Officer of the Watch (OOW) Certificate of Competency (CoC).
PYT offers the MCA-approved EDH course at the premises of SAMTRA in Simon's Town.
Although candidates may sit the OOW oral exam beforehand, the EDH certificate must have been held for 18 months in order for the CoC to be issued.
Similarly, although the EDH course can be attended beforehand, certain mandatory requirements must be met before an EDH Certificate may be issued. The candidate must:
Be at least 17 years of age
Hold at least one of the following:

An MCA accepted Yachtmaster Offshore/Master of Yachts 200t Limited
A Yacht Rating Certificate and a steering certificate
A Navigational Watch Rating Certificate
A Boat Master Licence Tier 1 or 2
A Tug Rating Certificate and a steering certificate

Have completed a minimum of 6 months seagoing service on vessels >15 m
It should be noted that this is not an MCA "yachting" course because the Knowledge, Understanding and Proficiencies (KUP) have to meet the requirements of the Merchant Navy Training Board (MNTB) and are applicable to all vessels, not just yachts.
The course consists of five days of theory and practical training and certificates are issued on the strength of the following criteria:
Full course attendance
Evidence gathered during the course
Passing written examinations
The demonstration of practical skills
Further information about the course requirements can be found in MSN 1862.
Price List
Product Name (Product Code)
Price
EFFICIENT DECK HAND COURSE (MCA-EDH-F-003)
USD 1,000.00
Course Dates
Please select the Start Date when making Enquiries / Bookings
Name
Dates
Year
Course Venue
EFFICIENT DECK HAND COURSE (Cape Town)
22 - 26 Aug
2022
booking CT for CT
03 - 07 Oct
2022
booking CT for CT
24 - 28 Oct
2022
booking CT for CT
28 Nov - 02 Dec
2022
booking CT for CT
30 Jan - 03 Feb
2023
Cape
27 Feb - 03 Mar
2023
Cape
27 - 31 Mar
2023
Cape
22 - 26 May
2023
Cape
26 - 30 Jun
2023
Cape
24 - 28 Jul
2023
Cape
28 Aug - 01 Sep
2023
Cape
25 - 29 Sep
2023
Cape
23 - 27 Oct
2023
Cape
20 - 24 Nov
2023
Cape
18 - 22 Dec
2023
Cape
Enquiry