Enquiry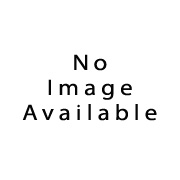 GLOBAL MARITIME DISTRESS & SAFETY SYSTEM (GMDSS)
As of February 2017, PYT will no longer offer GMDSS in conjunction with SAMSA service providers. Candidates can now book directly with the appropriate SAMSA accredited schools to complete the GMDSS course.
PYT can suggest the following service providers:
In Cape Town:
SAMTRA in Simons Town
Email: admin@samtra.co.za
Phone: +272178688400
In Durban:
Unicorn Shipping
Email: vernaw@unicornshipping.co.za or bookings@unicornshipping.co.za
Phone: +27313027650
After completion of the GMDSS course, the candidate needs to apply for the GMDSS license through SAMSA. The following documentation will be required:
STCW Personal Safety and Social Responsibilities
STCW Personal Survival Techniques
STCW Fire Prevention and Fire Fighting
STCW Elementary First Aid
Valid Seaman's Medical
Passport of National ID
3 x Passport photos
GMDSS letter of pass
These documents must be certified as true copies of the originals. Please note regarding the STCW certificates, these must be SAMSA accredited Manillia compliant STCW certificates and not be older than 5 years.
Query